Sorry I have been absent from the blogland this week. Our weekend was so crazy and I still am trying to recoup from it. We are leaving on vacation this Friday, so I am trying to tie up all the loose ends before we leave! So much to do...so little time!!
Last Friday was a girls night out with Sugarland! We started the evening off with some margaritas and some tasty mexican food!!
They sounded amazing live!
Of course a night isn't complete without taking a few silly pictures:
Thanks ladies for a fun night!
Last night my mom and I went to see the musical Little House on the Prairie! I was so stoked to see that it was coming to Kansas City....and even more excited when I found out Melissa Gilbert was playing Ma (Caroline). When I was younger my mom and I had a nightly bedtime ritual. She would read me a chapter(or two if I could talk her into it)ever night. We read the entire series twice and I still have all of them. I think I am going to read them again soon. One of my favorite vacation memories is actually visiting the home of Laura Ingills Wilder! And of course I have seen every episode of the tv show. The musical did not disappoint. We had a great time.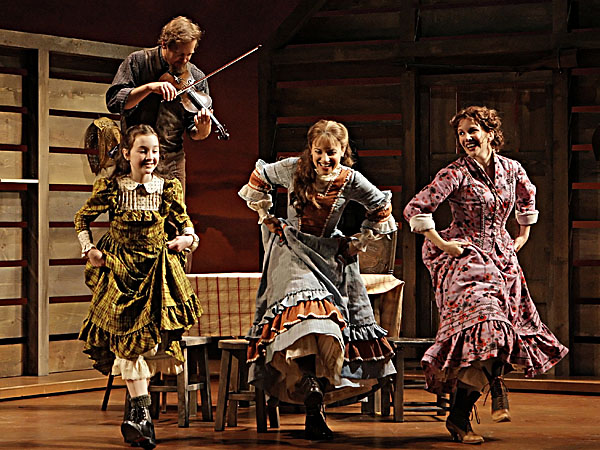 Did anyone else love these books as much as me?
Well we are off to have dinner with our friends Lisa and Larry! We haven't had a home cooked meal all week and I can't wait!! They also have a surprise for us and I can't wait to see what it is. I will be sure to share more from our weekend soon.
Tomorrow is my last day to work before vacation!!! Yes!!
XOXO
Amber