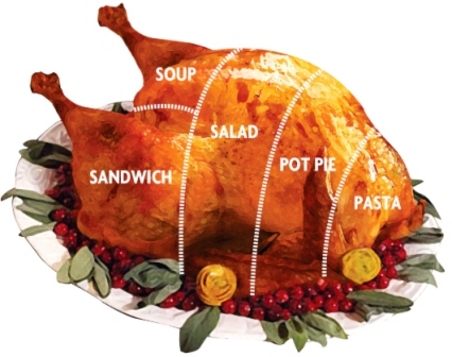 Then you should try this amazing soup...
Two Poots Chicky/Turkey Dump Soup
* 2 1/2 cups broth (chicken or turkey depending on the meat you use)
* 1 1/2 cups chicken or turkey
* 1 cup veggies ( 1/3 corn, celery, carrots)
* 1 tsp seasoned salt (we use herbamere)
* 1/4 tsp pepper
* 1 cup milk
* 3 Tbsp cornstarch
* 1 cup rice dumplings
1. Heat broth, cooked chicken/turkey, and veggies. Salt and pepper. Bring to a boil.
2. In small bowl, whisk milk and cornstarch until smooth.
3. Stir milkstarch into big pot, heat to just boiling.
4. Drop dumplings into pot.
5. Cook uncovered on low for 10 minutes.
6. Cover and cook 15 minutes longer.
Enjoy!!
Some hints/tips...
*we like to make a whole chicken or turkey and then make our own stock from the bones, etc. Just drop in the bones with some onions, celery, carrots, and some spices in a pot of water. Bring to a boil and simmer for a couple of hours. Disgard bones and veggies and you have some delicious broth for soups!! Poot always takes the bones from my parents at Thanksgiving and Christmas and we make big batches of this! We are big soup eaters!
*Since I am gluten intolerant we use these rice noodles, which we found at an Asian Market.
If you aren't gluten intolerant, these really are very good dumplings. We have made two double batches of this soup and I still over half of the package left. They were super cheap too!
*You can make your own dumplings for this soup or you could buy some frozen ones like mentioned above.
What have you been making with your turkey leftovers?
XOXO
Amber