I have today off and plan on decorating Poot Manor for Christmas. Then Two Poots are off to our hometown to spend a couple days with family! I can't wait!! My brain has been going in so many directions lately. I need to just buckle down and really work on my Christmas gifts but this morning I just can't seem to get off the computer!!
Here is what has been floating around my head this morning:
*I am still upset over the finale of Project Runway. I so wanted Carol Hannah to win. I loved everything she did this season!! These are some of my favorite designs of hers:
*Last night I went to see
It was so much better than the first movie! I thought they made Bella look much prettier and it wasn't so dark and drab. Plus that horrible music wasn't blaring through the entire movie. The music in this one was really good!
*I think that Sarah Jessica Parker is adorable and looks good in anything. She looks amazing in the latest issue of Elle Magazine.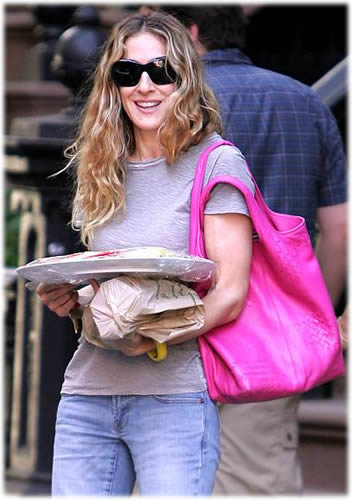 *I want to make my bedroom magical like this:
Katie at
skunkboy creatures
just did this in her bedroom and I love it. She is so adorable and I would love to own one of her cute creatures someday!
*My parents go me a spot in Elsies Style School for Christmas! I am soooo excited!!
*Am I the only one that wants to see this?
Sooooo cheesy but cute!!
*Oh...also there is an amazing giveaway
here
!!
Go there now and signup!
Well...I think it is about time I become productive! I will be back this afternoon to post my I heart it Wednesday post before we leave!! Thanks for bearing with me through my random thoughts!!
XOXO
Amber